Introducing The Harpy Agenda Microgrant.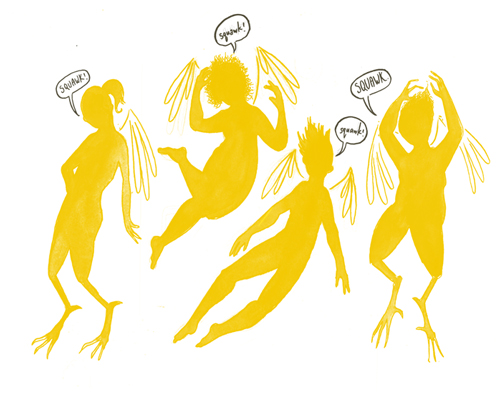 The Harpy Agenda is a no-strings-attached microgrant of $100, for an exceptional piece of comics criticism or comics journalism, by a writer of color. It is co-administered by Shing Yin Khor and Taneka Stotts.
Our Goals
To help compensate comics journalists and critics of color for the often free, and always invaluable, work that they do.

To promote diverse, unique, and new voices in the field of comics criticism and journalism.

To encourage the development of complex, thoughtful, and passionate, comics criticism and journalism, from writers of color.
A minimum of one grant will be awarded monthly.
We are happy to announce that our first grant, for the month of July 2015, is awarded to J.A. Micheline, for her article The White Privilege, White Audacity, and White Priorities of STRANGE FRUIT #1, published by Women Write About Comics. It's an unflinching, thoughtful, and thorough piece of comics criticism that we feel moves the conversation about race and diversity in comics forward in a complex and necessary way.
To submit an article for consideration in the future, please use this form. For further questions, email Shing Yin Khor at shingkhor[at]gmail, or reach out on Twitter(@sawdustbear).